Así se ven los protagonistas con 34 y 30 años de edad respectivamente.
Seguramente una de tus películas favoritas de la infancia es 'La Pandilla: los pequeños traviesos', ¿no? La película que se estrenó en 1994 ha sido uno de los filmes infantiles más populares gracias a las divertidas aventuras de Alfalfa, Waldo, Spanky, Butch, Stymie, Buckwheat, Porky, y la coqueta Darla.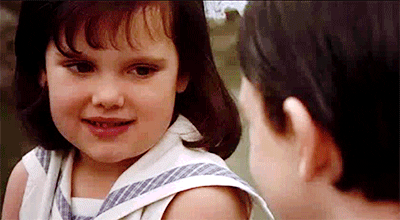 Ahora que han pasado 25 años desde el lanzamiento de la movie, los actores principales lucen súper diferentes; Bug Hall (Alfalfa) ya tiene 34 años de edad y está guapísimo, mientras que Brittany Ashton es toda una adulta de 30 años. Pero, ¿te has preguntado cómo lucen actualmente? Hace algunos años, el cast tuvo un reencuentro magnífico lleno de nostalgia que se hizo viral…
@Rascals20th es lo máximo #rascals20th pic.twitter.com/xI9R7BjxFw

— ѕєñσя barrista (@Maicaerovergon) September 5, 2014
Finally! Our interview with The Little Rascals cast 20 years later! http://t.co/o1aII8yksw #etnow #Rascals20th pic.twitter.com/fnKM2HnxYe

— Denny Directo (@DDirecto) September 3, 2014
#Rascals20th pic.twitter.com/35ndFKAwDs

— The Little Rascals (@Rascals20th) September 3, 2014
But first, lemme take a #selfie #Rascals20th @Airem23 @Bug_Hall @Saletta22 @BlakeMcIver @BossRagley @THArealKWOODS pic.twitter.com/bYHcBo13BJ

— Zachary Mabry (@ZacMabry) September 3, 2014
¡Y así lucen actualmente Alfalfa y Darla!
ALFALFA & DARLA #LittleRascalsAre20 #Rascals20th pic.twitter.com/6TZjYm0KwS

— The Little Rascals (@Rascals20th) September 3, 2014
Tu y Yo así como Alfalfa y Darla, Solo eso. pic.twitter.com/OwA25Luo5g

— Efrain™ (@WithABook_) June 10, 2013
I love this man pic.twitter.com/54O4AuvhDU

— The Little Rascals (@Rascals20th) September 4, 2014
RT DARLA #Rascals20th pic.twitter.com/tugJmabnYW

— The Little Rascals (@Rascals20th) September 3, 2014
Síguenos en Instagram: @seventeenmx